May 8, 2020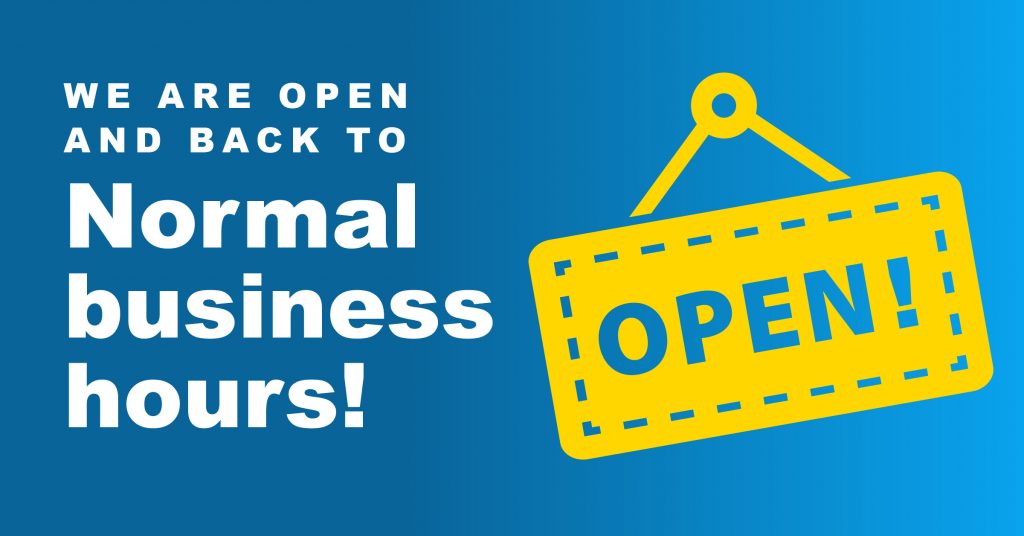 Like you—and everyone in our nation and across the world—SCTelcom is watching the news about COVID-19 carefully and looking to local and state authorities for guidance in how to keep our employees and customers safe. As an essential business, we never stopped serving customers, but we did modify our daily operations. We are now ready to move towards normal operations and want to provide you with information on what that means to you.
SCTelcom offices are now open
Our offices are now open and ready to serve customers during our normal business hours of 8am – 5pm Monday – Friday. Even though we are open to the public, SCTelcom is still complying with social distancing guidelines and therefore, not all offices are fully staffed yet. Please continue to use our online payment option, SmartHub, for bill payment or you can use the drop box located outside each storefront. Additional protective measures are in place within our offices. For your health and the health of our employees, we ask you respect social distancing and be aware of any additional posted notices within each office. As always, you can contact us by phone at 877-723-6875.
We continue to install, upgrade, and offer repair services to customers. As part of our commitment to the safety and well-being of our customers and employees, prior to a technician entering your home, we will be incorporating service call screening questions regarding the health of anyone living in the home. If a technician needs to enter your home or business, they'll maintain a safe six-foot distance from you.
Our communities, our country, and our world are resilient places. Together, we'll see our way through this situation and be stronger because of it. Thank you for helping us all stay healthy.
Thank you,
SCTelcom