March 17, 2020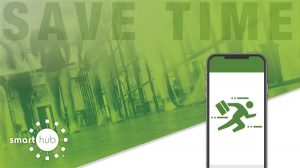 SmartHub puts account management at your fingertips! SmartHub is the easy, convenient control center for all your SCTelcom account needs. Pay your bill, view billing history, manage payment methods and more. SmartHub saves you time and ensures you never miss a payment.
You can access SmartHub via a computer using the steps below or you can download the app, SmartHub, to your electronic device for easier access.
To access via computer, go to sctelcom.net
Click Pay Your Bill Online (top header)
Click the hyperlink "Sign up to access our Self Service site" next to New User or log in with existing user ID and password
From here, it is best to have a statement available, as you will need to enter some information, including your email address and account #. The account # is the 9 digit # on your bill starting with "358".
Once logged in, you can pay your bill, view old billing and manage your account information.